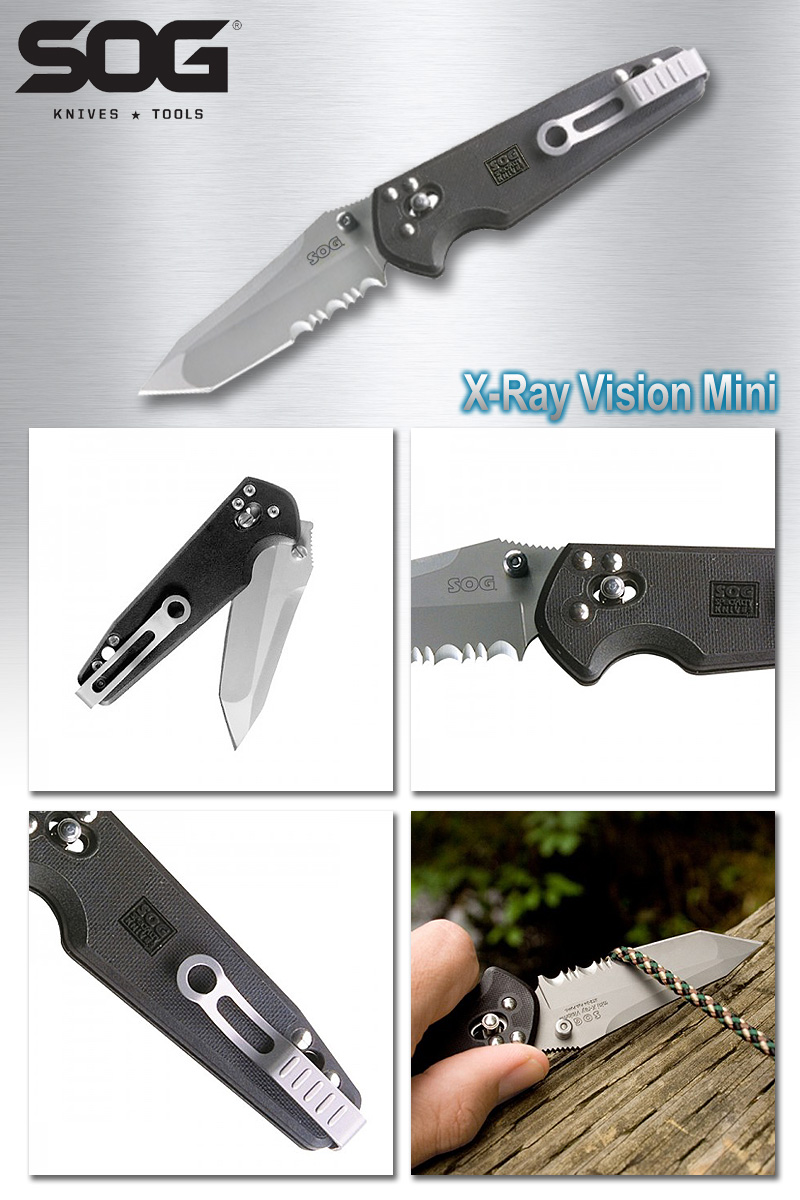 The SOG Mini X-Ray R features the same award-winning, VG-10 steel blade as the original SOG X-Ray Vision, but is almost an inch shorter. The end result...
a great blade in a small package!

People with big and small hands will find the Mini X-Ray a pleasure to hold and carry. It has a finely textured GRN handle that is both lightweight and ergonomic. Its ideal three-inch blade with partially serrated edge opens quickly and smoothly via SOG's Arc-Lock ? . The Arc-Lock offers superior strength, speed, and ambidexterity.